Description
The Screentech 18W 4ft LED Clear Lens tubes are bright, high quality and long lasting lighting units suitable for commercial or residential use.
The Clear Lens is the option used when the fitting (i.e. batten) has a diffused or frosted lens.  This will avoid diffusing the light twice and therefore you get the maximum light output.
The 4ft LED tubes are the power saving replacement alternative to replace your existing fluorescent lighting.
With a 5-year warranty and 60% less power consumption, compared to a standard fluorescent tube with comparable brightness, our LED tubes are an excellent investment.
Features include:
Available in cool white
Premium quality LED chips
All aluminium construction with polycarbonate cover
Double insulated
Dual power supply
Eco friendly – Fully recyclable
50,000 hour life expectancy
5-year warranty
Benefits of our LED Tube lights:
Slash your running costs.
Our LEDs are 90% more efficient than incandescent bulbs and 60% more efficient than fluorescent tubes.
Long life cuts your replacement costs.  Operating 24/7 you can expect lifetimes of 5 years or more. Fluorescents may require changing every 6 to 24 months, dependant on usage.
Eliminate maintenance costs.  No tubes to change, No flickering lights or starters to replace. LED's last longer than 40,000 hours with very little maintenance costs once they are installed and with a 5 year guarantee, that's reliability!
Reduce heat in your home or workplace.  Incandescent, halogen down lights and fluorescent lighting emit large amounts of heat. Installing LED tubes will make your home and workplace cooler and will substantially reduce the running costs of your air conditioning system.
Specifications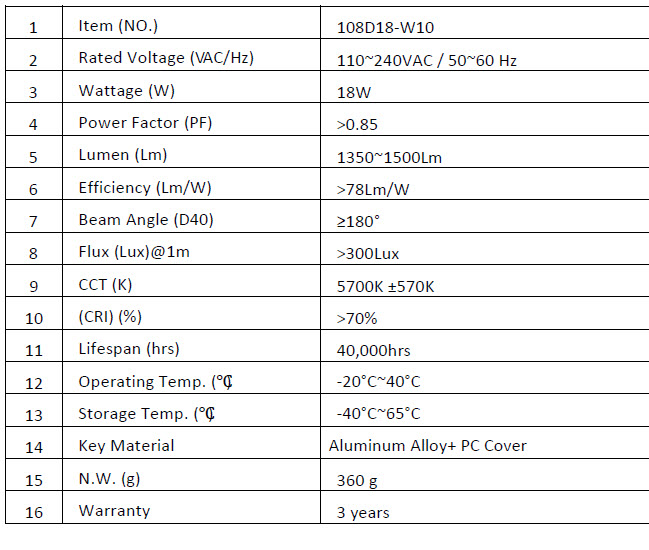 Installation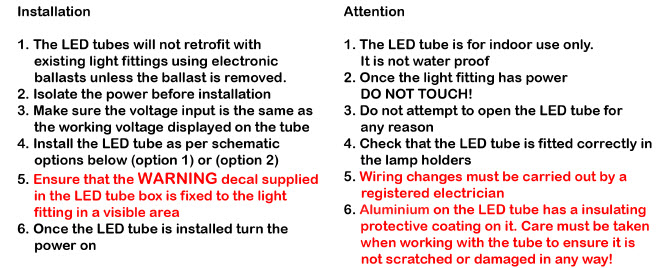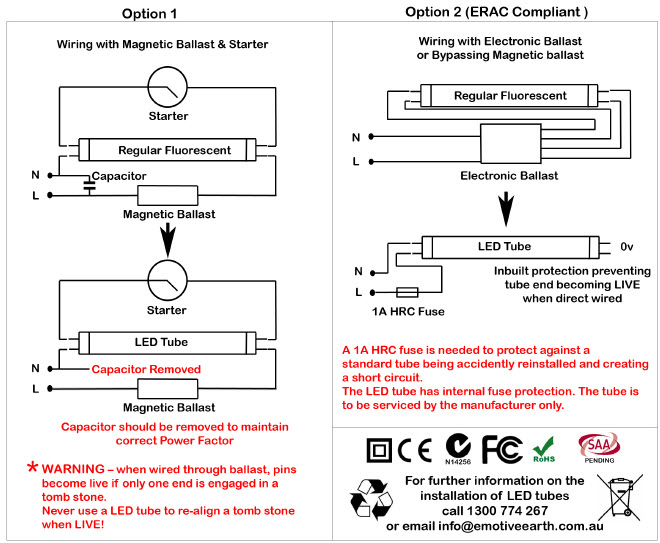 Product Dimensions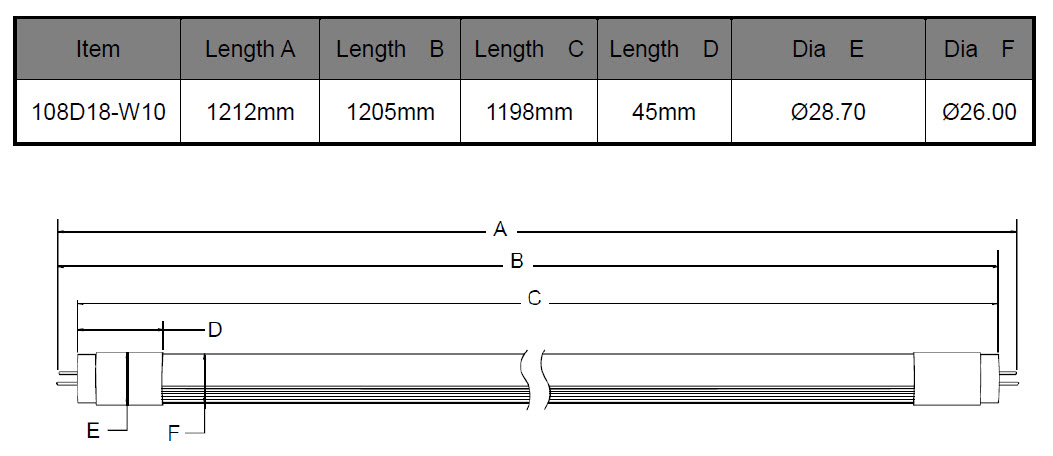 Manufacturer Details

Screentech is an Australian owned LED lighting manufacturer focused on the latest high power LED chips in conjunction with nano technology for thermal systems.
Since 2004 Screentech has been manufacturing LED and other lighting technology to meet the needs for commercial and residential applications.
Screentech LED lighting products are distributed to countries around the world, including Australia, Canada, India, Singapore, United Kingdom and Europe.