Description
The Brightgreen D400 Curve is now the D550 (due to the increased lumens of the latest version) and still has a 36 degree beam to allow for direct lighting of smaller spaces such as alcoves, vanity basins, wall recesses and kitchen bench tops.
The D550 Curve is a high quality and fully integrated downlight with driver included.  Uniquely, the D550 is dimmable straight out of the box using standard leading, trailing or universal Triac dimmers.
You will be amazed by the quality of the light and workmanship of these lights!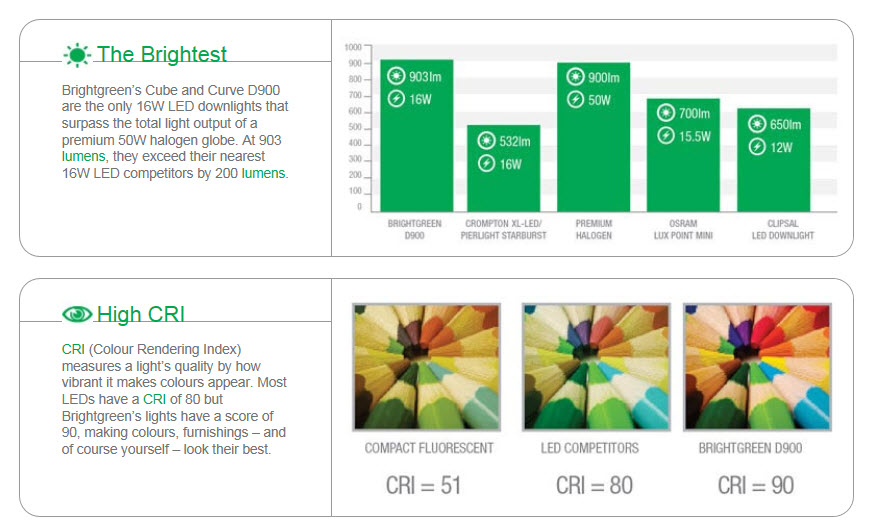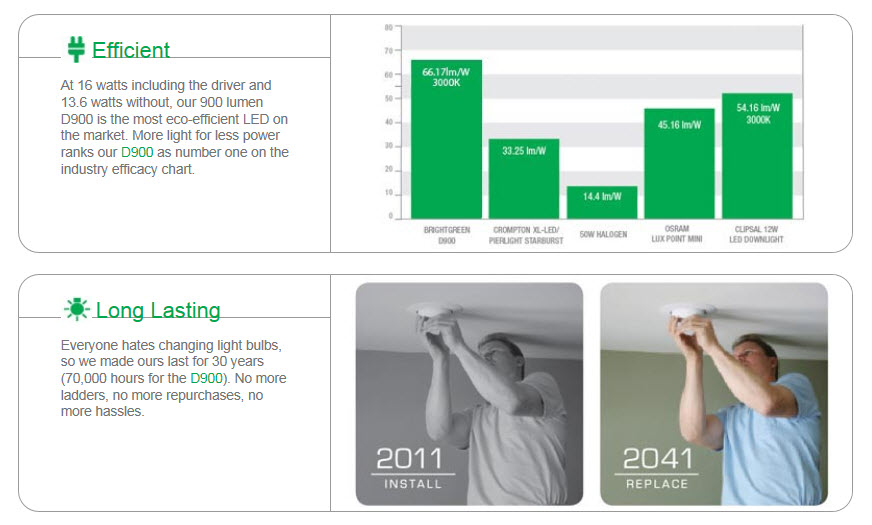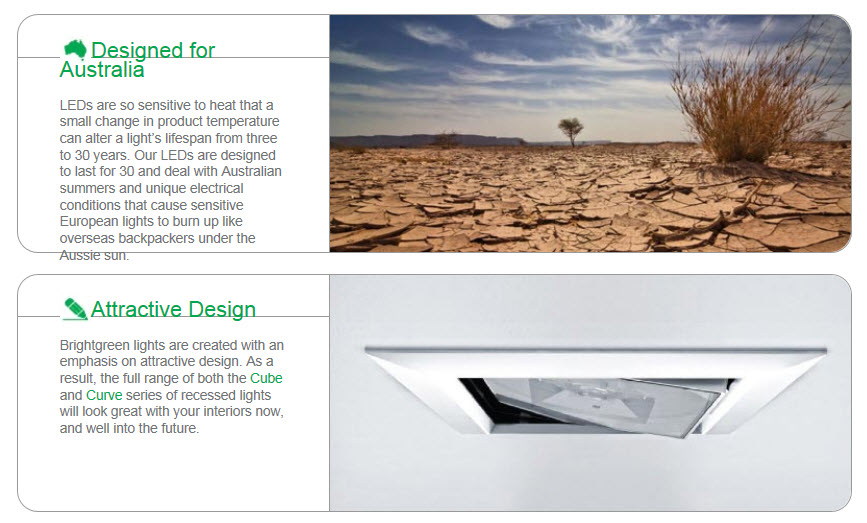 Specifications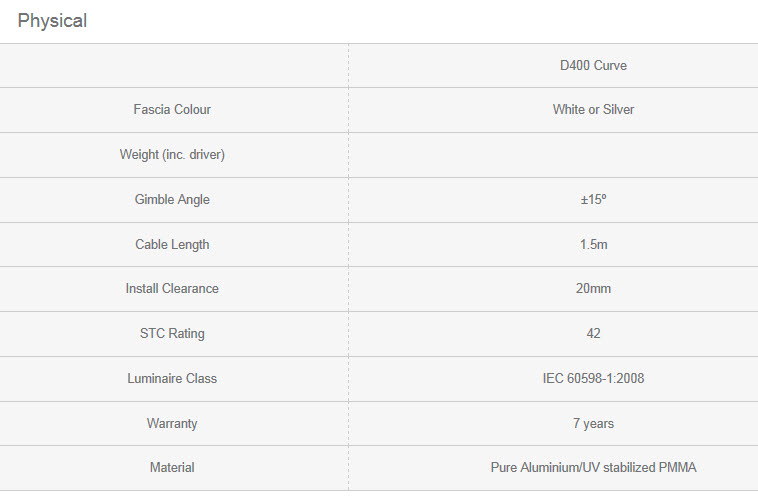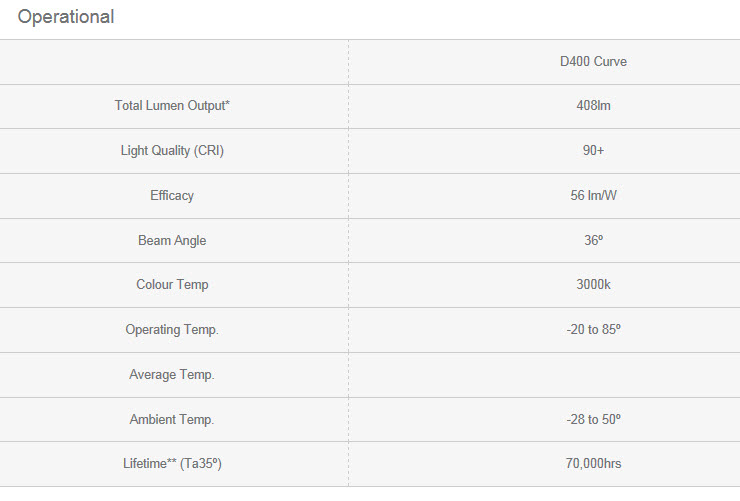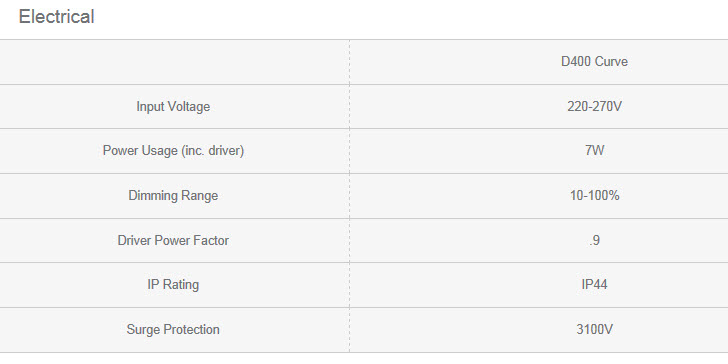 Installation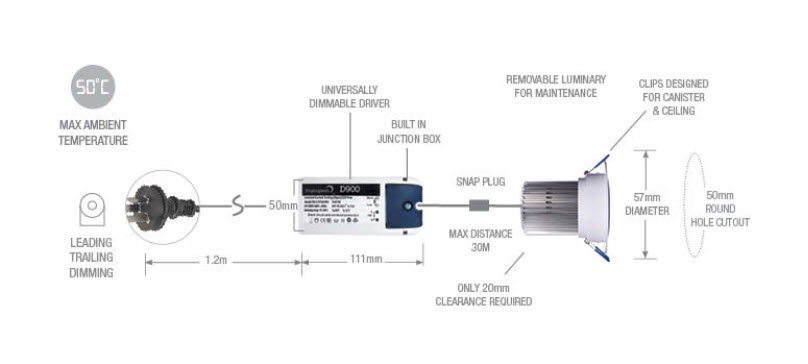 Product Dimensions