The Hillstone 15OYSR is a 15 watt LED Oyster light.
The Hillstone 15OYSR is suitable for Bedrooms (single light) kitchens, laundry and general lighting.
The Hillstone 15OYSR comes with a 3-year warranty and 30,000 hour life expectancy, you get the peace of mind knowing the 15OYSR is a long lasting LED Oyster light made to last.
Available in a range of options we are sure to have the LED to suit your requirements.
Features include:
Available in White
Warm White (3000K) or Cool White (5000K) light
Includes built-in driver
120 degree Beam Angle
Energy efficient
30,000 hour life expectancy
3-year warranty
Specifications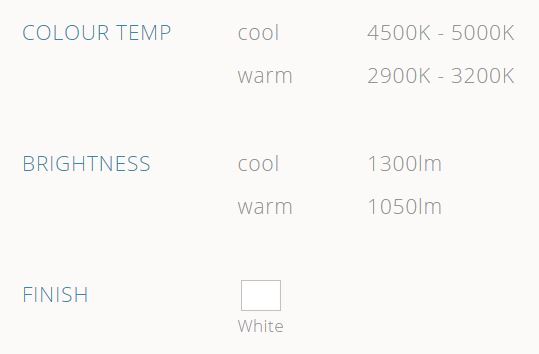 Product Dimensions